Claudio Ceballos Cruz & Cornelia Roy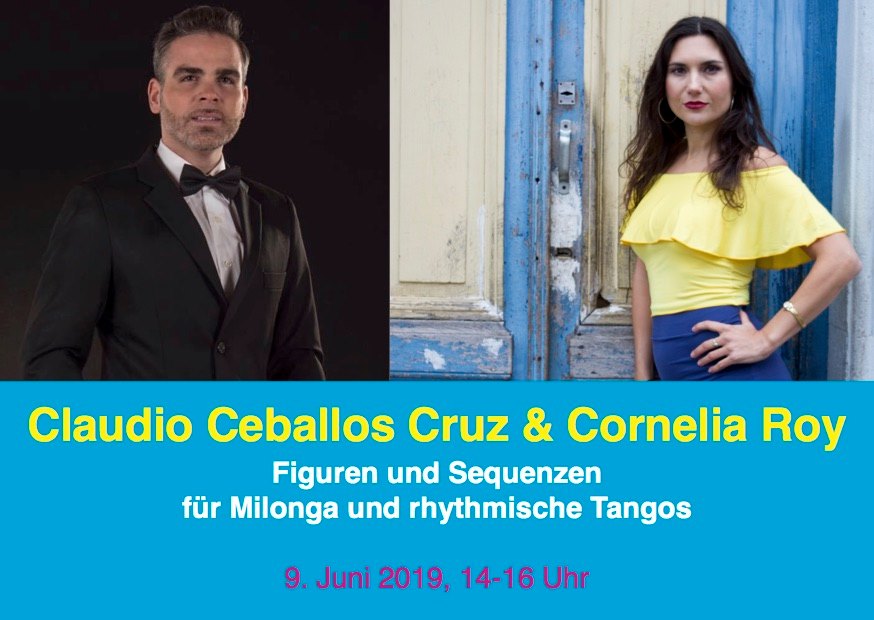 REGSITER NOW for Workshops with Claudio Ceballos Cruz & Cornelia Roy
Workshop: Figures and sequences for milonga and rhythmical tangos
9th of June 2019; 2-4 PM
Costs: 30 euros/ reduced 25 euros
Limited places.
Registration via: corneliaroy@yahoo.de/ 01723647072
Description to the workshop:
In this workshop you will learn figures and sequences which are useful for tango and milonga. We will work on the musicality and practice how the same figure or sequence can be adapted to different rhythms or danced in different rhythmical ways.
---
Aziza Dance Studio,
Milastrasse 4;
10437 Berlin