The Friday Milonga Berlin @ Nou Mitte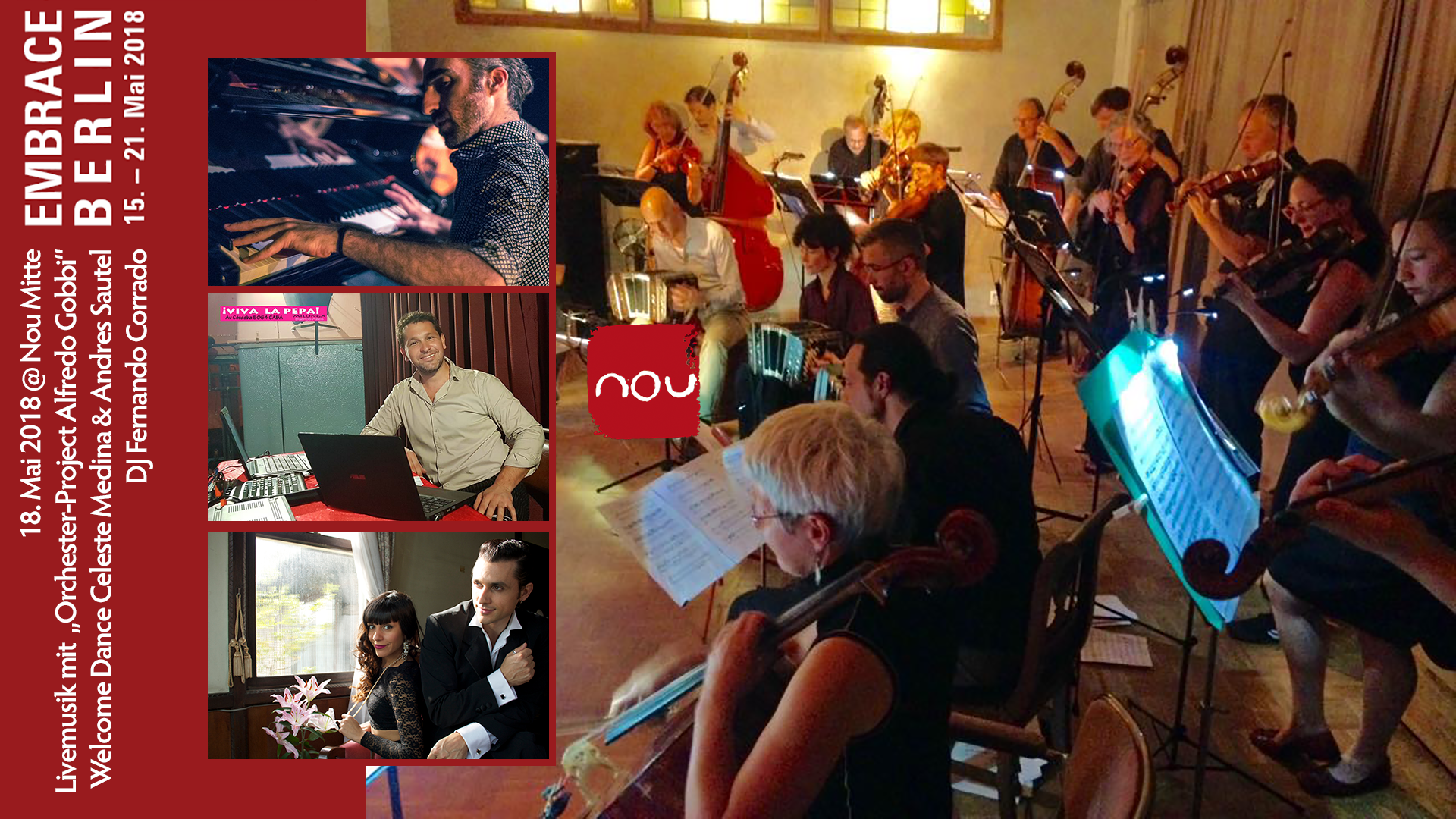 9:45 pm – 4 am: Die Freitags Milonga Berlin
Welcome Dance: Andres Sautel & Celeste Medina
DJ: Fernando Corrado (Barcellona/ Bs.As.)
Live Music: R. Helou, I. Varchausky, C. Gerber and their orchestral project play Alfredo Gobbi
Eintritt: 15€/10€

---
Since 2010 Nou has offered its Friday milonga with local and international DJs playing traditional tango with tandas and cortinas. Nou boasts one of the best hardwood floors in Berlin and a fabulous custom-made sound system. Comfortable seating areas with sofas and armchairs, as well as the well-stocked bar with friendly bartenders, give Nou the special flair.
This Night DJ Fernando Corrado (Barcelona/ Bs.As.) will choose his best music for us.
Roger Helou will again give an orchestral workshop from May 15th to 18th, together with Ignacio Varchausky (who is like a living dictionary for Tango) and Christian Gerber. This year the Music is all about Alfredo Gobbi. They will play with all the members of the workshop, which will be a group of about 20 musicians. This will again create a very special and unique sound experience!
---
Nou Mitte*,
Chausseestrasse 102,
10115 Berlin
(U6>>>Naturkundemuseum)