Heidrun Barth & Julian Elizari Romeo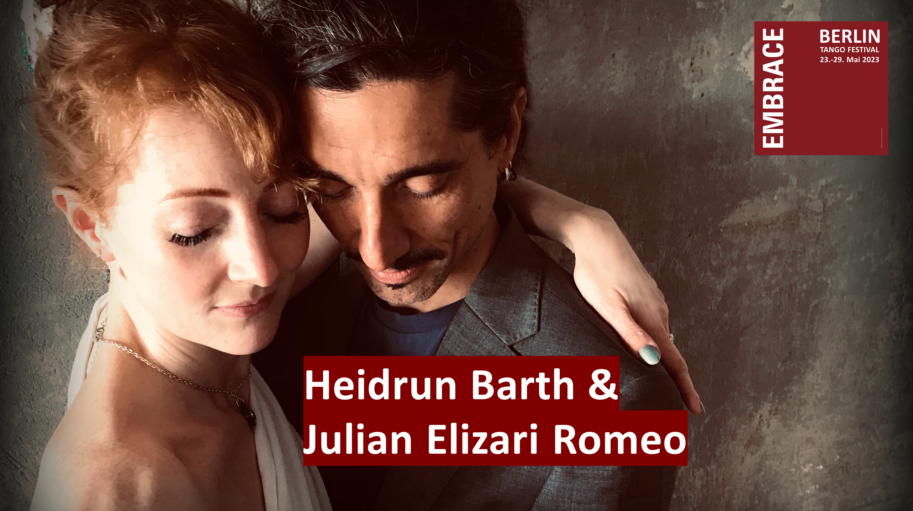 We are looking forward to Heidrun & Julian's performance at the Pippos EMBRACE Festival Milonga on Thursday evening and an inclusive tango lesson on saturday and sunday.
If you also want more variety and variation in your dance, this is the right workshop for you: It will open up spaces for you to improvise with your partner to the music in the moment, without having to remember long sequences.
A special approach to listening in dance will be opened up to you by Heidrun, who, as a deaf person, perceives music primarily through the connection with her partner. She brings in her communication skills, while Julian adds his experiences from contact improvisation and other dances.
Tango as improvisation dance
26.05.2023, 18:30 – 20:30: Body sensation and awareness
27.05.2023, 14 – 16 h: Improvisation and structures
(max. 10 couples)
Price per person
Package: 45-65 EUR according to self-assessment
Single: 25-35 EUR according to self-assessment
Address: Nou Mitte, Chausseestr. 102, 10115 Berlin