GUEST MAESTROS: Jonathan Saavedra & Clarisa Aragón
REGISTER NOW: Workshops from Wednesday to Sunday.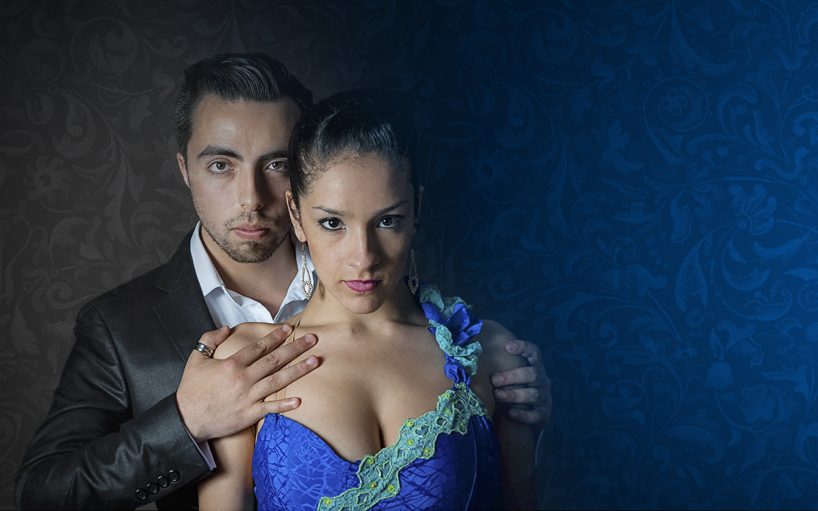 ---
We are delighted to present Clarisa Aragón and Jonathan Saavedra at this years EMBRACE! This young couple from Cordoba (Argentina) embodies the grace and passion associated with Tango in their very unique way. Ever since they won the world champion title in 2015, they are conquering the hearts of Tango enthusiasts all around the world. Request Privates
The program is an EMBRACE-collaboration with Mala Junta (Judith Preuss, Michael Sacher).
Mi, 05. Juni 2019 (Mala Junta)
21:15 – 22:45 WS 1: Caminata: technique and tools for the fluidity (alle Niveaus)
Im Anschluss die Mittwochsmilonga bei Mala Junta Infos hier ….
Do, 06. Juni 2019
Welcome Dance von Clarisa & Jonathan im Roten Rathaus zur Gran Milonga des EMBRACE Festival
Fr, 07. Juni 2019 (Mala Junta)
21:15 – 22:45 WS 2: Sacadas 1: Step by Step, lead and how to create spaces for sacadas
Sa, 08. Juni 2019 (Mala Junta)
13:00 – 14:30 WS 3 : All about pivot: How to make a fluid pivot to connect different movements or lines.
15:00 – 16:30 WS 4: Vals: Height levels, improvisation and play with circular movements
Show in der Gran Milonga des EMBRACE Festival im Ballhaus Rixdorf, Kottbusser Damm 76, 10967 Berlin
So, 09. Juni 2019 (Mala Junta)
13:00 – 14:30 WS 5 : Lápices: How to control the free leg from the lead, and recurses for the follower. Lines and forms   (Fortgeschrittene)
15:00 – 16:30 WS 6: The Calm and the speed, control for energy and the movement in the music. (Fortgeschrittene)
(Wenn nicht anders ausgeschrieben empfehlen wir die Workshops für TänzerInnen ab der Mittelstufe.)
Preise
Workshop: 1 WS = 30/25* EUR / 2 WS = 60/50* EUR / 3 WS = 84/69* EUR / 4 WS = 104/84* EUR, jeder weitere WS kostet 25 €, erm. 20 € zusätzlich.
* Ermäßigung (u.a. Schüler, Studenten, Azubis, Arbeitslose, Berlinpass)