Nou Tango Spectrum Night LIVE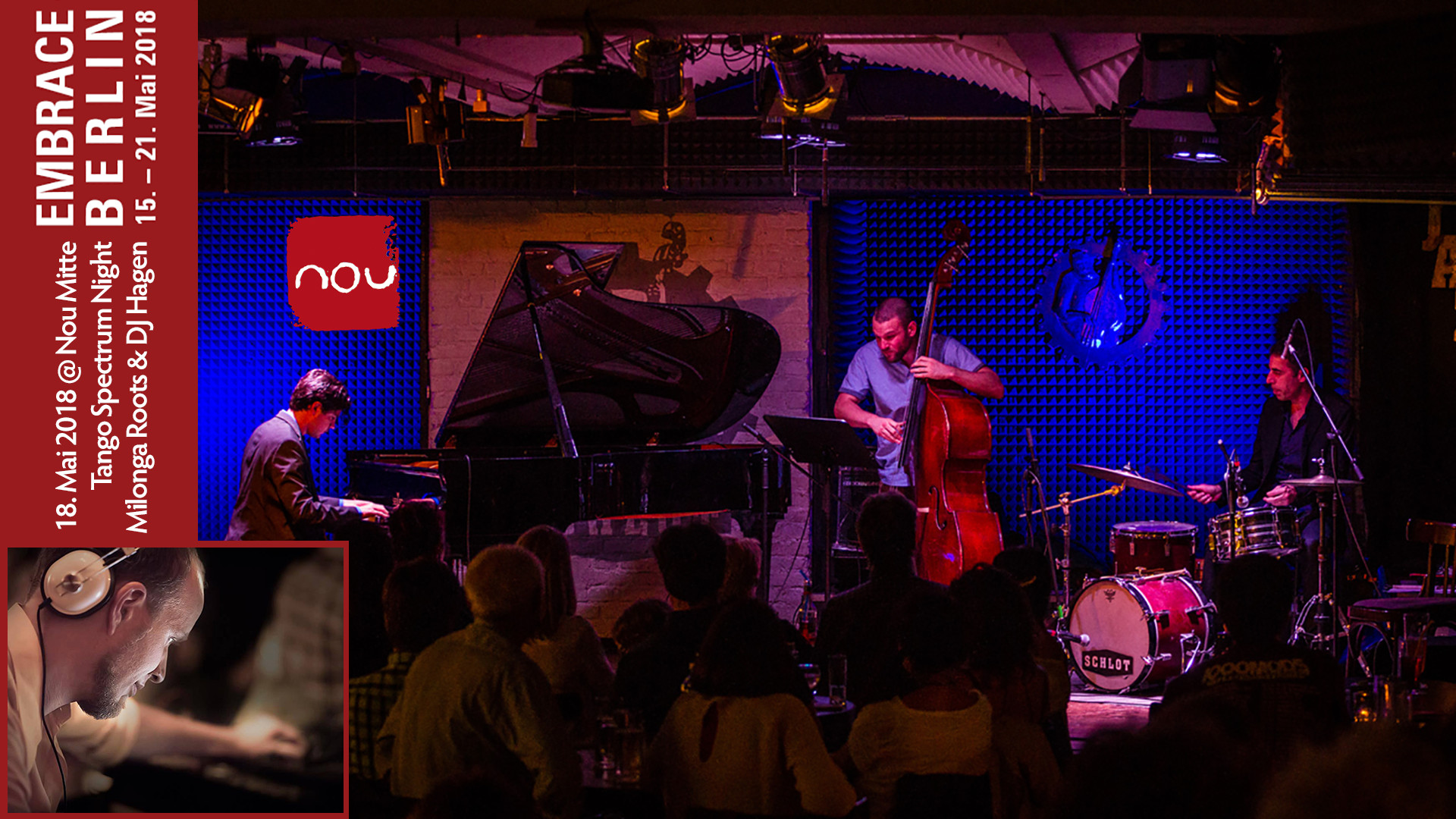 9 pm – 3 am: Nou Tango Spectrum Night LIVE
DJ: Hagen Schröter (Berlin)
Live Music: Pablo Woiz & Milonga Roots
Eintritt: 12€ / 8€ reduced price
Since 2010 we had the Nou Tango Lounge every monday at Nou with a 50/50% mix of classical and modern/ alternative Tango. Since Janaury 2018 we a doing a creative brake to sort out how we want to carry on with this project.
On May 21st we want to invite all of you who like to dance to a wider spectrum of Tango music. That's why we call it the "Nou Tango Sprectrum Night".
We are happy to announce "Pablo Woiz & Milonga Roots" LIVE at Nou this night with Pablo Woiz (piano), Martin Iannaccone (percussion) and Or Rozenfeld (contrabass)!