Tania Heer & René-Marie Meignan @ Mala Junta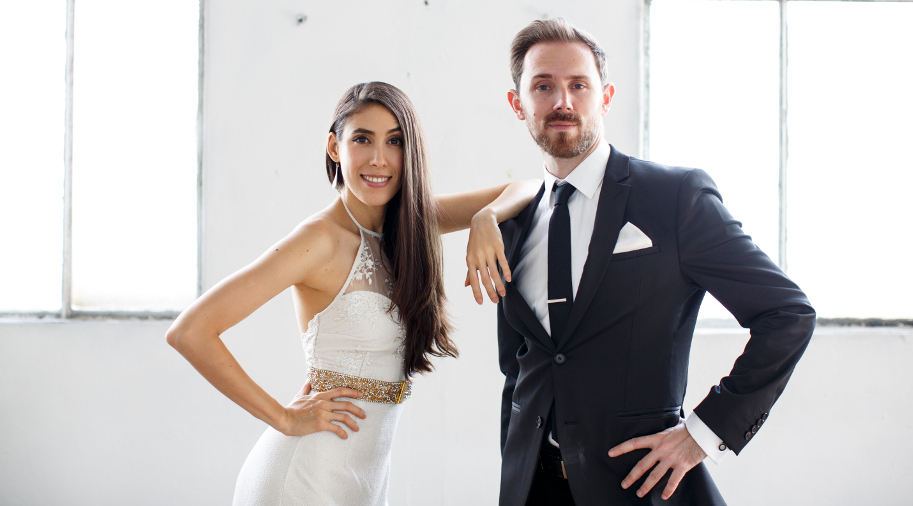 REGISTER NOW: Workshops Wednesday and Saturday
Mala Junta proudly presents Tania Heer & René-Marie Meignan as guest teachers at EMBRACE.
"The tango we love is above all that of fellowship, pleasure and imagination. One that allows us to experience unique and authentic moments, and to celebrate each instant together."
TECHNIQUE, MUSIC, STEPS… and above all FUN Dynamic and interactive, our classes are a space for discovery and improvement, in which we encourage our students to give their best and develop their own tango, through pleasure and good humor.
Experienced in various artistic disciplines (drama, music, classical ballet…) we approach tango as a whole, including technique, steps and musicality in a rich and comprehensive method.
You can also find additional information online.
Mi, 05. Juni 2019 (Mala Junta)
19:45 – 21:15 WS 1: Milonga – get the groove! (alle Niveaus)
Später gegen 23:15 Show von Tania & René-Marie auf der Mittwochsmilonga bei Mala Junta Infos hier ….
Sa, 08. Juni 2019 (Mala Junta)
Expert and playful, colgadas are moves that bring both dancers out of their axis and combine circularity and dynamics. They allow us to explore new musical ideas, whilst also helping us strengthen fundamental skills such as balance and confidence and trust.
15:30 – 17:00 WS 2: Colgadas I: The first class will focus on understanding the basics of the movement, allowing each dancer to grasp the fundamental elements before moving on to shorter, more approachable colgadas.
17:15 – 18:45 WS 3: Colgadas II: The second class will rely heavily on the elements of the first lesson, and help the students go from single, one-shot colgadas to longer and successive ones.
Wenn nicht anders ausgeschrieben empfehlen wir die Workshops für TänzerInnen ab guter Mittelstufe, ca. 1 Jahr Tanzerfahrung.
Preis
Workshop: 1 WS = 30/25* EUR / 2 WS = 50/46* EUR / 3 WS = 84/69* EUR
* Ermäßigung (u.a. Schüler, Studenten, Azubis, Arbeitslose, Berlinpass)
anmeldung@malajunta.de