GUEST MAESTROS: Jonathan Saavedra & Clarisa Aragón

JETZT ANMELDEN: Workshops von Mittwoch bis Sonntag.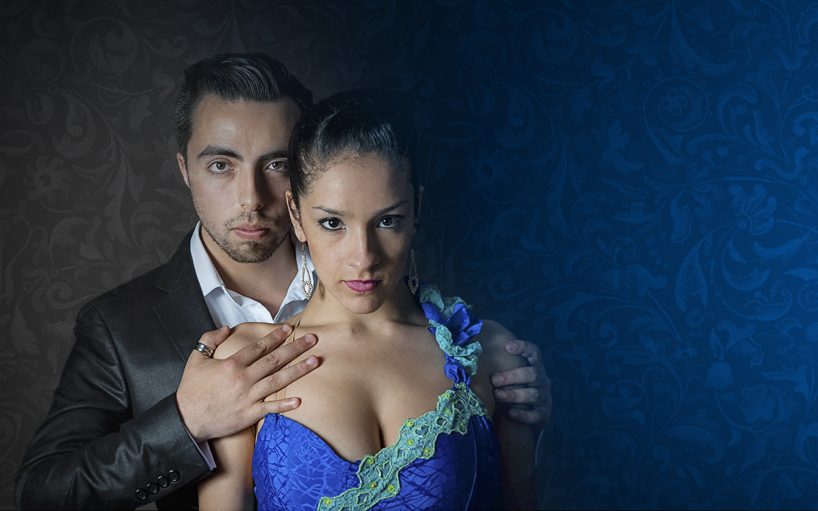 Wir freuen uns, Jonathan Saavedra & Clarisa Aragón zum dritten Mal bei EMBRACE präsentieren zu dürfen! Das junge Paar aus Cordoba (Argentinien) verkörpert auf unnachahmliche Weise die Anmut und Leidenschaft des Tangos. Seit ihrem Weltmeistertitel, den die beiden 2015 im Alter von 20 Jahren gewannen, erobern sie die Herzen der Tangobegeisterten in der ganzen Welt. Bei EMBRACE 2017 und 2018 begeisterten sie mit ihren Auftritten in der Bühnenshow und in Milongas sowie als Lehrer in den Workshops.
Auf Einladung der Tangoschule Mala Junta von Judith Preuss, die alle Workshops organisiert und veranstaltet, sind Jonathan Saavedra & Clarisa Aragón zu Gast im Rahmen von EMBRACE.
Programm
Mi, 05. Juni 2019 (Mala Junta)
21:15 – 22:45 WS 1: Caminata: technique and tools for the fluidity (alle Niveaus)
Im Anschluss die Mittwochsmilonga bei Mala Junta Infos hier ….
Do, 06. Juni 2019
Welcome Dance von Clarisa & Jonathan im Roten Rathaus zur Gran Milonga des EMBRACE Festival
Fr, 07. Juni 2019 (Mala Junta)
21:15 – 22:45 WS 2: Sacadas 1: Step by Step, lead and how to create spaces for sacadas
Sa, 08. Juni 2019 (Mala Junta)
13:00 – 14:30 WS 3 : All about pivot: How to make a fluid pivot to connect different movements or lines.
15:00 – 16:30 WS 4: Vals: Height levels, improvisation and play with circular movements
Show in der Gran Milonga des EMBRACE Festival im Ballhaus Rixdorf, Kottbusser Damm 76, 10967 Berlin
So, 09. Juni 2019 (Mala Junta)
13:00 – 14:30 WS 5 : Lápices: How to control the free leg from the lead, and recurses for the follower. Lines and forms   (Fortgeschrittene)
15:00 – 16:30 WS 6: The Calm and the speed, control for energy and the movement in the music. (Fortgeschrittene)
Preise
Workshop: 1 WS = 30/25* EUR / 2 WS = 60/50* EUR / 3 WS = 84/69* EUR / 4 WS = 104/84* EUR, jeder weitere WS kostet 25 €, erm. 20 € zusätzlich.
* Ermäßigung (u.a. Schüler, Studenten, Azubis, Arbeitslose, Berlinpass)
(Wenn nicht anders ausgeschrieben empfehlen wir die Workshops für TänzerInnen ab der Mittelstufe.)