Lavinia & Chiche Núñez
REGISTER NOW: Workshops on Saturday, May 27 and Milonga on Sunday, May 28.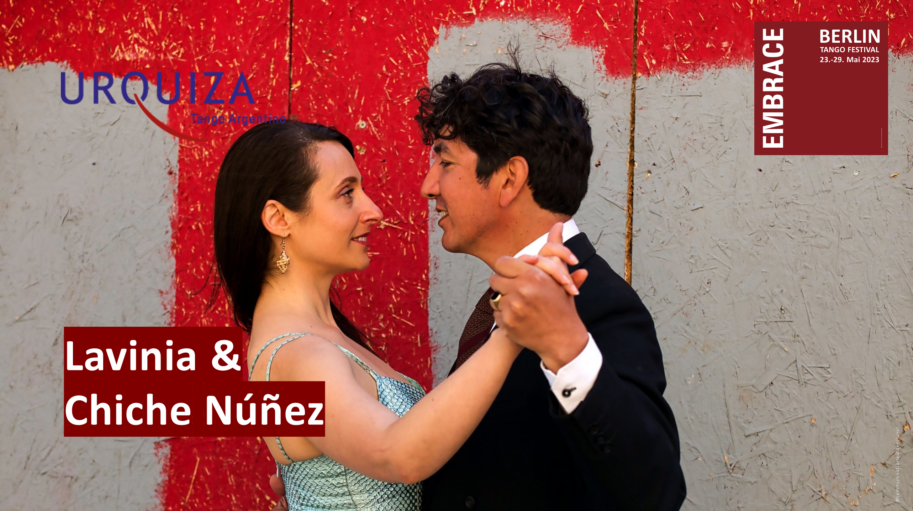 We are looking forward to Lavinia and Chiche Núñez's workshops on EMBRACE Saturday. On Sunday (4pm-2pm), the dance couple will host an Open-Air-Milonga at Pfefferberg with DJ Juliana Aparicio.
Samstag, 27. Mai
Workshops, 90 minutes each:
16:00 to 17:30: Steps and combinations of Urquiza style for Tango Salón.
17:30 to 19:00: Urquiza style in the rotation system: peculiarities and subtleties of the style
Price : 35€/person per workshop